Frightful Feasts and Healthy Treats: Navigating the Halloween Season 🎃🍬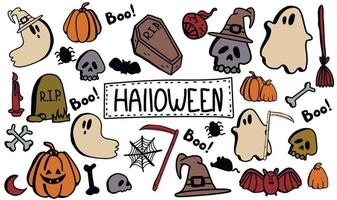 The bewitching Halloween season is upon us, and while the allure of sugary treats and decadent feasts is hard to resist, maintaining a balance is key. It's possible to enjoy the spooky season without letting your healthy habits ghost away. Let's explore some ghoulishly delightful food ideas and diet tips to keep you on track during this haunted time. 🕸️
1. Monster Munchies:
Instead of candy, prepare roasted pumpkin seeds or popcorn with a sprinkle of cinnamon for a healthier snack. 🎃🍿
Create a spooky fruit platter with ghostly bananas and clementine pumpkins. 👻🍌🍊
2. Creepy Cuisine:
Opt for lean proteins like grilled chicken or turkey to conjure up a frighteningly good main course. 🍗👹
Roast a variety of fall vegetables for a side dish that's both flavorful and nutritious. 🍠🍂
3. Wickedly Wholesome Treats:
Bake pumpkin muffins or cookies using whole wheat flour and natural sweeteners. 🎃🍪
Dark chocolate dipped in fruit makes for a devilishly good treat without the guilt. 🍫👿
4. Potions and Elixirs:
Infuse water with fruits like berries and a hint of mint for a vibrant, sugar-free drink that's both refreshing and visually captivating. 🍓🍃
Brew a cup of herbal tea with spooky names like "Witch's Brew" to keep warm during those chilly October nights. ☕🧙
5. Ghostly Portion Control:
Use smaller plates for your meals to help control portions and prevent overeating during Halloween gatherings. 🍽️
Practice mindful eating by savoring each bite and paying attention to your body's hunger and fullness cues. 🧘
6. Cauldron of Hydration:
Ensure you're drinking plenty of water throughout the day to stay hydrated, especially if you indulge in treats. 💧
Herbal teas or infused water can also add variety to your hydration routine. 🍵
7. Eerie Exercise Rituals:
Incorporate Halloween-themed workouts like "Zombie Zumba" or "Witch's Workout" to keep active and have fun during this spooktacular season. 🧟‍♂️💃
With a dash of creativity and a pinch of mindful choices, you can savor the flavors of Halloween while maintaining a balanced approach to your diet. So, embrace the tricks and treats, and let this Halloween be both hauntingly delicious and healthfully memorable! 🎃🍴✨
.
.
Halloween Delights: Spooky Season's Eats 🎃🍴
This blog post was created with the assistance of AI using OpenAI's GPT-3.5 language model.
September 30, 2023
---